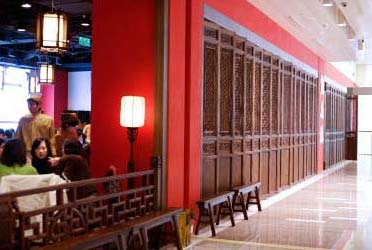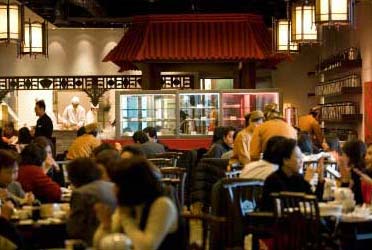 Dian Shui Lou SOGO Fuxing Store
Joyous and Elegant Southern Chinese Style
Antique furniture of Qing Dynasty embellishes Dian Shui Lou with a unique culture and atmosphere. Large camphor wood wall adores Chinese window frame. It seems to walk into a southern-style mansion of the old times. A standing shield composed of gold foil and painting is inspired by a well-know painting of Ming Dynasty "Beauties in History". Dian Shui Lou is located at the crowded SOGO Department Store, decorated with an octagonal round table made of lauan wood from Shanghai, giving a feeling and a space of time travelling.
Dian Shui Lou SOGO store is situated in convenient locations and is easily accessible by driving or public transport. It is very suitable for small wedding, year-end party, year-open party and other private use. This restaurant can contain 140 people and the first choice for all kinds of gathering.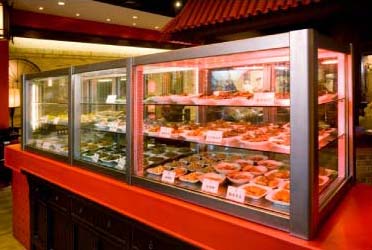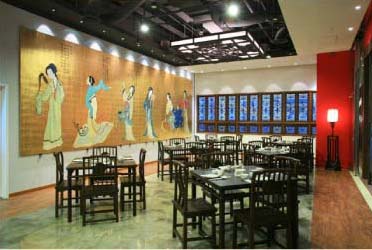 Hundred Classic Seasonal Bowl Cuisines will be served
Jiangsu and Zhejiang cuisine is particular about the cooking methods. Seasonal materials are selected to make various bowl cuisines, such as braised carp with spring onion, braised fermentation bean curd, osmanthus taro, Shanghai style braised duck, pork trotter soaked in wine, dried fried beans, marinated cold bean pasty, etc. All these dishes will be served in turns and the temperature will be controlled during the meal in order to keep the wonderful flavor and taste.