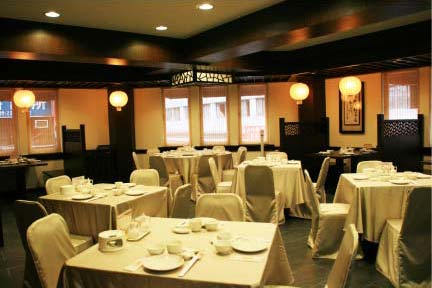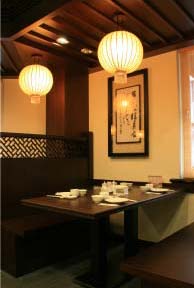 Dian Shui Lou Huai Ning Store
Tavern-style Interior Design
Walking into an old-style dinning space on the 1st floor, it feels as if walking into a southern style tavern. On the 2nd floor, there is Chinese-style fountain and bamboo fence at the entrance. A gold translucent curtain in window area and seemingly inexistent interior design cut off the feeling of pressure. There are 7 big and small private rooms (the capacity of large rooms is 14 people and the capacity of small room is 4 people). Sitting in a private room is just like dinning in a quiet and elegant houseboat of southern China. There is an open space on the 3rd floor with a capacity of 150 people. Whether for group gathering, banquet or a simple meal, everyone can enjoy good food and wonderful atmosphere.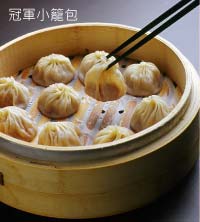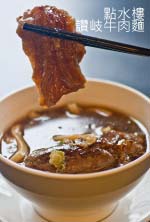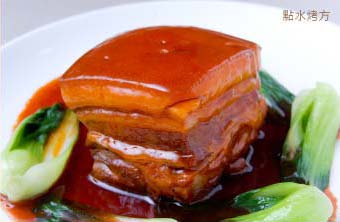 Classic Jiangsu and Zhejiang Cuisines
Dian Shui Lou inherits the exquisite cooking manners of Jiangsu and Zhejiang cuisines – simmer, stew, braise, steam, etc., and present the cuisines wonderfully. The "Champion Dumpling" has won the "2012 First Prize of the Competition of Xiao Long Bao (Steamed mini buns) in Taiwan". We select black-hair pork to make the stuffing wrapped in a thin dumpling wrapper with 19 folds. The best way to taste the delicious dumpling is steaming upon order, and consume right away.
The "Dian Shui Lou Sanuki Beef Noodles" had won the "2012 First Prize of Taiwan Beef Noodles Evaluation". We select the best part of tendon and beef cooked with the chewy northern knife-cut noodles. The noodles can absorb the delicious essence of the beef soup. A great mixture with noodles and soup creates a surprise to your taste buds. For the shiny braised streaky pork, we use the pork with even marbling and braise for hours. It has sticky gravy and looks glossy. The air is filled with the aroma of this cuisine. Although it looks dark, its appearance and taste are excellent. Eating with lotus-leaf-like pancakes, it tastes soft, meaty and not greasy.