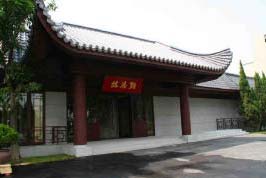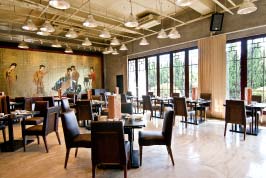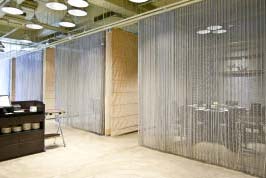 Dian Shui Lou Taoyuan Store
Nan Chiao Tourist Factory is the first factory which is selected to be a tourist factory in Guei Shan Factory Campus in Taoyuan.
The campus includes Nan Chiao Founder Memorial Park (including Nam Chow Ronggong Museum, East Park with Founder's bronze statue and West Exhibition Hall with coal windlass), Oil Exhibition Hall, Crystal Soap Hands-on Area, Dian Shui Lou Cultural Dinning Area, Honbaryu Demonstration Noodle Shop and Paulaner Taoyuan Microbrewery Store. The total space is about 12,230 square meters.
Dian Shui Lou Cultural Dinning Area
Dian Shui Lou Restaurant is the only restaurant in Taiwan receives the five-star award in Taiwan Restaurants Evaluation. The outlet in Taoyuan opens in 2012 with Chinese Garden design. 4 Face Buddha is also set up in the restaurant.
【5 star restaurant – Take culture as its foundation, Combine literature into its dish】
Dian Shui Lou takes culture as its foundation and combines literature into many of its dishes, such as Jin Yong Set, Eileen Chang Set, Xu Zhi-Mo Set etc. ) Dian Shui Lou has been recommended by many celebrities. For instance, Mr. Zhou Yong-Ming, CEO from NTU likes the dish "Beggar's Chicken" very much, and Mr. Gu Hui-Jun from Novel Hall highly recommends the "Scallion Pancake ". The scallion from Yi Lan highlights the pancake and it is a must-order dish whenever Mr. Gu visits Dian Shui Lou. Moreover, Mr. Jin Yong has visited Dian Shui Lou personally 3 times. Dian Shui Lou is the only restaurant receives the 2010 five-star award in Taiwan Restaurants Evaluation, and receives the honor to be one of the Top Ten Best Restaurants in 2012 Gourmet Festival.
【Select Seasonal and Local Fresh Ingredients】
Dian Shui Lou provides the local Jiang Nan cuisine with only the best seasonal and local fresh ingredients. Pass on the traditional Jiangzhu and Zhejiang way to cook every dish slowly and carefully, the chefs always select their ingredients from local fresh farm products and create new dish with new ideas.
【Genuine Jiangzhu and Zhejiang Cuisine v.s. Hands-on DIY】
The Taoyuan outlet which locates in the Taoyuan Industrial Park opened in June 2012. Because it is nearby the airport, it is a great choice for tourists or businessmen who would like to taste the local Jiangzhu and Zhejiang cuisine or experience to make your own "Xiao Lon Bao" or "Red Bean Cake". The Chinese Garden design in the restaurant shows its unique ambience.
【Dragon-shape Stone Sculpture and Golden Foil Painting of Beautiful Ladies】
An auspicious dragon-shape stone sculpture is placed at the entrance, wish all visitors good luck. Bright and spacious open kitchen allow guests to view chef's cooking skills. On the wall of dining area, there is a golden foil painting "Beauties in History", in which Chinese beauties are painted: His Shih, Zhuo Wen-Jun, Da Qiao, Xaio Qiao and etc. It provides an elegant place that people can enjoy the meal with the painting of ladies. This store still keeps the original decoration of the factory, for example, the water conduit decoration as pipes line. The high ceiling design allows the pipeline maintained at the top. The entire grey wall is still reserved, that makes people have an illusion of dining in a factory.
【Open Kitchen】
The 2 "big" open kitchens in Dian Shui Lou are the only 2 biggest open kitchens in Taiwan. The clean and bright window could allow customers see clearly how the chefs make every dish skillfully, and the safe and hygienic process. The dessert kitchen and Jiang-zhe kitchen is separate and the professional way to process every dish impresses the guests. Every guest could enjoy VIP feeling when they dine in Dian Shui Lou.
【Perfect Venue for Gathering】
The 1,300 square meter space is comfortable for all kinds of gathering. Small tables or private rooms are suitable for family gathering, office retreat, meetings or weddings. Picaso Center also provides conference functions for small scaled meetings.
Dian Shui Lou also offers "DIY courses" which assist you to do some signature dish on your own.
【Convenient Parking Area】
Nan Chow Tourist Factory comprises big parking space could accommodate different size of vehicles, including tourist bus. Convenient and spacious parking are provides you the best choice to visit Nan Chow Tourist Factory.